Navigating the Business Landscape: A Roadmap to Success for Small Business Owners
November 17, 2023
0 Comment
Posted by

Bekoz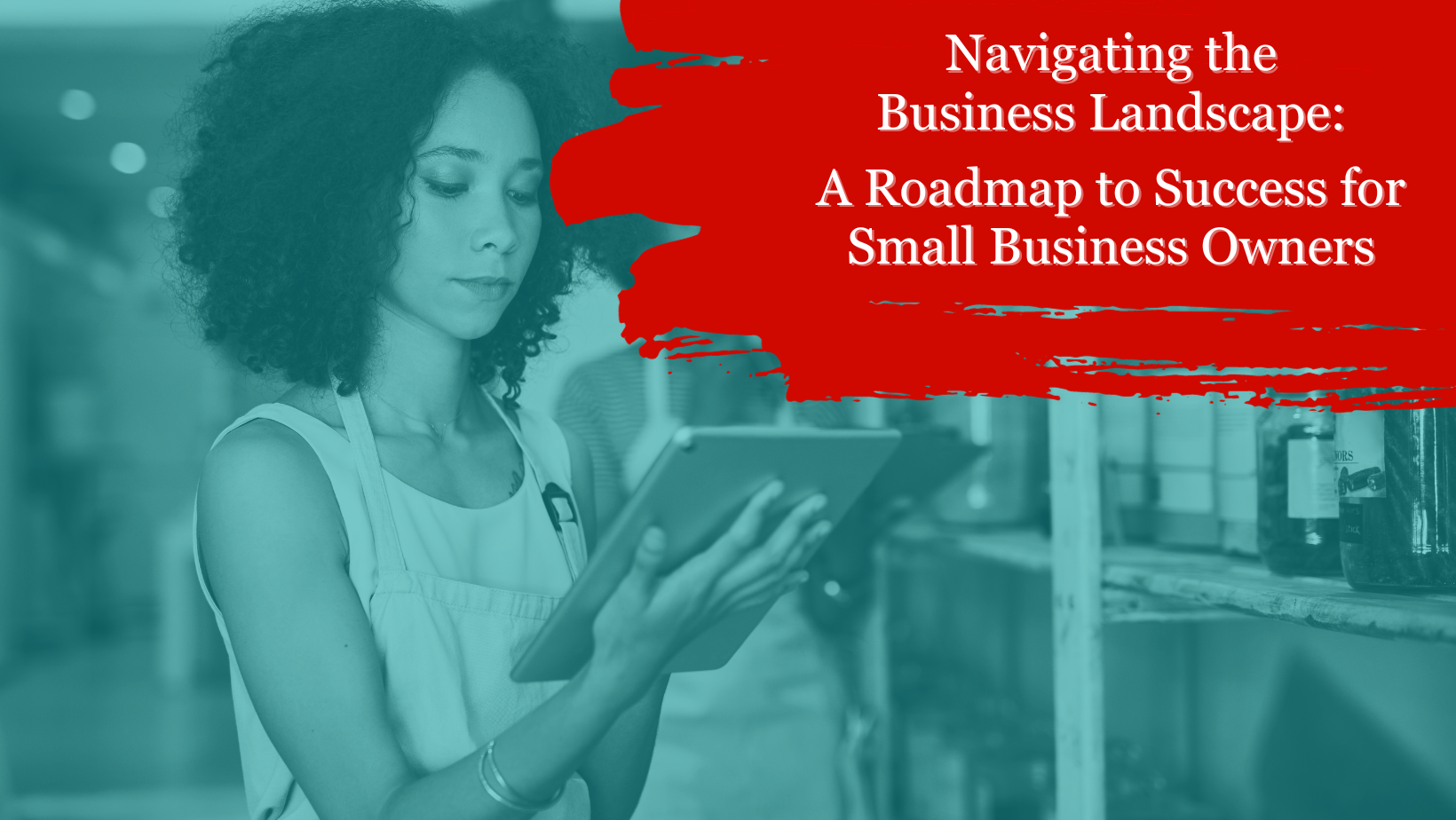 Small business owners are familiar with the unique challenges of the ever-evolving business landscape. But while they play a vital role in many economies, the journey to success needs to be straightforward. Unlike larger counterparts, as a small business, you often have to navigate with financial constraints, a compact workforce, and a constant need to maximize efficiency. This is where a carefully designed marketing strategy becomes essential. A well-thought-out marketing strategy can provide the balance and structure needed when you have limited resources and tight budgets.

At the heart of any successful marketing strategy is precisely identifying the target audience. Who are your ideal customers? What drives their needs, desires, and actions? Developing detailed buyer personas allows you to tailor your marketing messages to resonate with those most likely to become loyal customers, focusing on essential dollars.

With clear and measurable objectives, your marketing efforts can continue. What do you hope to achieve? Whether it's increasing website traffic, boosting sales, or expanding your social media presence, defining goals that align with your company's overarching purpose is crucial. These objectives serve as guideposts for your strategy and provide a way to measure your progress and make changes when needed.
Also, consider your marketing channels. A strong online presence is vital for increasing visibility and credibility. A well-planned content marketing strategy is essential when delivering high-quality content through various channels, such as blog posts, videos, and infographics. Other avenues include harnessing the power of social media platforms where your target audience is active. Social media platforms offer direct communication with your customer base, fostering engagement and building loyalty. Online advertising, particularly through pay-per-click (PPC) platforms like Google Ads and social media advertising, provides a direct channel to reach your intended audience. Carefully budgeting and crafting compelling ad campaigns are essential for success.

A successful marketing strategy is a dynamic, ever-evolving blueprint. Regularly evaluate the effectiveness of your efforts to identify what's working and where adjustments are needed. Let us help you implement tools like Google Analytics, email marketing software, and social media analytics to help you track your progress and make informed decisions.

Small business owners can overcome the challenges of the business landscape by leveraging the power of strategic marketing. Chart a course to success with a clear understanding of your target audience and well-defined goals. Embrace the digital world, engaging on social media or utilizing digital ads to thrive in today's competitive market. By consistently analyzing and adapting your strategies as a small business, you can conquer your unique challenges and set sail for growth and prosperity.[/vc_column_text][/vc_column][/vc_row]