Who: @NatUrbanLeague
What: NUL Conference 2017
Where: St. Louis
When: July 25-28
Why: To #SaveOurCities
You read that right! A few weeks ago, we were in St. Louis. We had the pleasure and privilege of supporting the National Urban League (NUL) at their annual conference for the third year in a row. Why do we keep coming back? Why can't we get enough of NUL? We support the National Urban League bekoz of their mission to #saveourcities.
Each year, we join NUL to help them run a smooth and successful conference. We manage and develop content for the conference app (e.g., push notifications, best of photos, event descriptions and details, speaker headshots, etc.) and support the conference's mobile app throughout the event. We also assist registered attendees and the public in successfully navigating the app and the conference by managing and overseeing brand ambassadors and a mobile app booth.
While there, we are a part of so many wonderful things.
NUL offers workshops that provide great tips & tricks to advance NUL Young Professionals (YPs) in their careers and empower them to become leaders in their fields. We're able to interact with and engage these YPs throughout the conference and make sure they made it to their sessions.
When community members and attendees were trying to connect with great opportunities in the Career & Networking Fair, we assisted them with registration and with information about the Brand U Studio. We let them know where they could get their head-shots taken, learn how to develop a resume, and build their personal brand.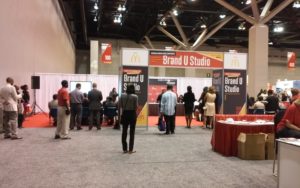 We also aided NUL in promoting diversity in the tech industry. With the conference's Tech Connect and Hackathon, young innovators were able to convene and think through some of today's biggest social justice issues while connecting with technology. We guided some of these visionaries to their session rooms to make sure they didn't miss out.
When celebrities and thought leaders were putting down big thoughts on NUL's Empowerment Stage regarding race, rights, business development, the entertainment industry, black love, intersectionality and more, we helped make sure folks were there to pick them up.
Lastly, when NUL helped kids start the school year strong with backpacks, pens, pencils, and other free school supplies with a Community Day and Back-to-School fair, we were there to help families get the bracelets, booklets, and stamps they needed to receive their supplies.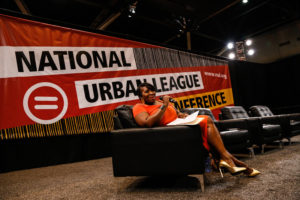 With the app, the app booth and brand ambassadors, we were able to engage people and enhance their conference experience, help them get to where they wanted to go, and even win some cool raffle prizes throughout the days they were there!
It was an honor and pleasure to work with the National Urban League team another year!
Hopefully, next year we'll meet again…in Ohio…
https://bekozmarketing.com/wp-content/uploads/2017/08/blog-photo.jpg
2237
2641
Glynis
https://bekozmarketing.com/wp-content/uploads/2022/01/Providing-Strategic-Marketing-Solutions-for-Organizations-Dedication-to-Community-Enhancement-and-Social-Improvement.-3.png
Glynis
2017-08-15 02:31:47
2017-08-15 02:57:22
The Bekoz Recap: National Urban League Conference 2017